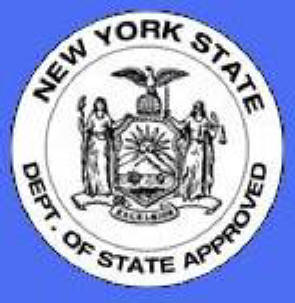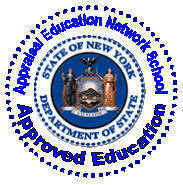 75 hour Salesperson Program
Bill C. Merrell, Ph.D.-School Director
~ OUR 75 Hour Classroom GUIDELINES ~
YOU CAN TAKE OUR CLASSROOM CLASS, AS LISTED BELOW, YOU IF YOU PREFER,
YOU CAN TAKE OUR ONLINE CLASS- CLICK ON THIS LINK!
On Line Program on your own: http://merrellinstitute.theceshop.com
Traditional Classroom Schedule: http://www.merrellinstitute.com/sales.html
stay on this page for traditional evening program in NYS. Call 631-563-7720 to Sign Up In Advance!!
The Courses are going to be starting this February 6, 2017. Call us to be put on the list if you would like to take the class and become a Licensed Real Estate Salesperson in New York State. 631-563-7720 In Person Class is $ 200.00 with the Book $50.00 additional. Online Courses with Proctored Exam $ 179-249 depending on specials. Either way, these 2 different programs give you the flexibility to be able to get your Real Estate Salespersons License in NYS- Start by taking our course- either in person or online NOW!!!
EARLY BIRD REGISTRATION $ 200.00 PLUS $ 50.00 MANUALS = $ 250.00 TOTAL
18 EVENING CLASSES ARE 6:00PM TO 10:15PM WITH AMPLE BREAKS CLASS 19-7EST
TYPICALLY MONDAY, TUESDAY AND THURSDAY (EXCEPT HOLIDAYS)
EVE 1(MON): 2/6/17; EVE 2(TUES): 2/7/17; EVE 3(THURS): 2/9/17; M-T-TH

EVE 4(MON): 2/13/17; EVE 5(WED): 2/15/17; EVE 6(THURS): 2/16/17; M-W-TH

EVE 7(TUES): 2/21/17; EVE 8(WED): 2/22/17; EVE 9(THURS): 2/23/17; T-W-TH

EVE 10(MON): 2/27/17; EVE 11(TUES): 2/28/17 EVE 12(THURS): 3/2/17; M-T-TH

EVE 13(MON): 3/6/17; EVE 14(TUES): 3/7/17; EVE 15(THURS): 3/9/17; M-T-TH

EVE 16(MON): 3/13/17; EVE 17(TUES): 3/17/17; EVE 18(THURS): 3/16/17; M-T-TH

EVE 19(MON): 3/20/17 FINAL EXAMINATION 75 QUESTION FINAL MONDAY ONLY
In order to enter the field of Real Estate, which will allow you to sell, list and manage homes in New York State. Here are the requirements to enter this field:
1.Complete the 75 Hour NYS Mandated course (we offer this as an on-line class) or (in a traditional classroom environment)
2. Take the Final Exam at our school. Once you complete the course you will be permitted to take and pass the final to receive your 75 hour Sales course certificate
3. Make an appointment to take the NYS Licensing Exam w/NYS.– closest location to our School is on Veteran Memorial Hwy. in Hauppauge, NY. You can make your appointment on-line, or get more details by calling Albany at 518-474-4429
4. Find the Real Estate Brokerage Firm you wish to work with. You must be comfortable with the firm and the firm must be comfortable with you. It may seem like give and take, but it is a great way to see what you want to achieve, and what the firm will make available to you. These include local firms, regional firms and franchises. You must be happy with the Real Estate Firm you work with. In order to succeed, time and energy are your 2 greatest assets. It takes time to sell a home, time to close a home, and it takes time to understand the rules of your new office.
5. Mail your completed application, with your school 75 Hour course certificate, your NYS License Exam Pass Slip and the Real Estate Broker affiliation letter.
6. Within 2-3 weeks, your broker will receive your salespersons license. You should receive a copy of your sales license from your broker and your NYS License Salesperson pocket card (which you carry with you to show clients your license)
Take me back to