www.phase1environmentalseminar.com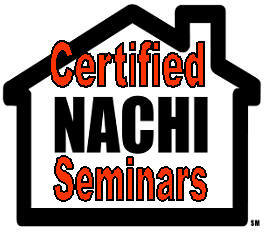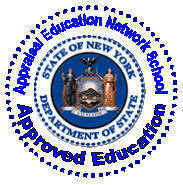 PHASE 1 ENVIRONMENTAL INSPECTION SEMINAR
This was the 5th course approved in New York State for Real Estate Appraisers Professional Continuing Education and it was designed for those who consider learning more about Appraisal, Inspections and Environmental audits. 10 hours in length. Attendance mandatory. We will also provide you with information on how a Phase 1 Inspection is performed in NY State. This is an introduction course, to make you aware of the process of a Phase 1 Environmental Inspection.
Approval code for Continuing Education for Appraisers: 00005-10
80% mandatory per New York State, Dept. of State Regs for Continuing Education.
Date: Classes forming TBD
Time: "8-6PM"
Background behind Environmental Inspections<![if !vml]><![endif]>

(Including, but not limited to Lending, Purchases and Hazards determination)

(The Phase 1 Environmental Form is illustrated here as well)

RADON in the home- how it is formed, how to reduce its effects and mitigation

ASBESTOS, identification, testing available, removal or encapsulation strategies. Liability for faulty removal and state and federal regulations for same.

LEAD in paint, solder, air dust, its removal, testing and discussion

INSULATION HAZARDS and mold in insulation along with asbestos and even fiberglass

SICK HOME SYNDROME and its effects on health. This is a major cause of airborne illness and has to do with mold, pesticides, etc. A thorough discussion will commence.

Summary and Conclusion and Certificates Presented for Course

8am to 6pm with ample breaks as set forth by NYS guidelines (100 min breaks)

Offer to Join Environmental Assessment Association at reduced rate

Accepted for up to 10 hours NACHI CE Credit
Price: 10 HOURS $ 185.00 (Discounted Price!)
INTRO TO PHASE 1 ENVIRONMENTAL INSPECTION 8-6PM 10 Hours Credit
Name________________________________________________ Phone___________________________
Address_______________________________________________________________________________
Town___________________________________________ State__________ Zip Code_______________
$ 175.00 [ ] check [ ] VISA/Mastercard E-Mail Address____________________________________
Credit Card #_____________________________________________ Exp._________ 3 Digit Code_____
No refunds permitted. 80% attendance mandatory. NYS Approved for Appraiser CE Credit, EAA Credit, HIF Credit, ACI Credit and InterNACHI Certified
Signed________________________________________________________ Dated____________________
Mail to: AEN School, 1461-16 Lakeland Ave., Bohemia, NY 11716 or fax to 631-563-7719
Questions? Call us at 631-563-7720 www.merrellinstitute.com or www.realestatefoundation.org