Don't forget about the future HOME INSPECTOR MEETINGS - Click Here
| | |
| --- | --- |
| | 140 Hour Home Inspection Program: to become a NYS Licensed Home Inspector |
| | |
| | Home Inspection Introductory Course for Non Inspectors (approved for Real Estate Continuing Education 22.5 hour Course) |
| | |
| | |
| | |
| | |
| | |
| | NYS Approved Courses listed by price! We beat the competition! |
| | |
Inspection Job Opportunities for Our Educated Home Inspectors...Click Here!

EVERY POTENTIAL & CURRENT HOME INSPECTOR SHOULD READ THIS!
New York State will regulate Residential Home Inspections in New York State as of 1-1-06. This new license will not interfere with work conducted by Real Estate Appraisers, Real Estate Salespersons, Brokers, Engineers and Architects in New York State. The Bill, signed into law is referred to as S07771. Licensing will be regulated by the Department of State. Train here! Either take the Real Estate Continuing Education program, which is disclosed above and work for an Inspection firm, or click on the Licensed Home Inspection Course Link above and attend the required courses to become fully licensed in 2006.You will be glad you decided to take your education here! Call 518-474-4429 for a NY State Application.

http://www.approvedhomeinspectoreducation.com/ (a great info page for students!)

ON-LINE ENVIRONMENTAL COURSE-Take it FREE NOW! A benefit of using our extensive web links!

Entrepreneur.com article on entering this field and succeeding in this field!

Take Me Back To Our Main Web Site
NY State Real Property Law Article 12-B, "The Home Inspection Professional Licensing Act" .
What is Home Inspection?
Home Inspection is defined as the process by which a home inspector observes and provides a written report of the systems and components of a residential building including but not limited to:
A. Heating System B. Cooling System
C. Plumbing System D. Electrical System
E Structural Components - foundation, roof masonry structure, exterior and interior components or any other related residential building component recommended by the Home Inspection Council and implemented by the Department through the regulatory process.

Who must apply for a license? Persons engaged in performing home inspections of residential buildings for compensation.
What do you mean by residential buildings? A Residential Building means a structure consisting of 1 to 4 dwelling units and their garages and carports, but shall not include any such structure newly constructed or not previously occupied as a dwelling unit.
How does one become licensed as a Home Inspector?
You file with NY State. There are several ways to apply. To secure an application, contact the Division of Licensing Services, Customer Service Representatives at 518-474-4429 or use the link below. The applications are available for download as well. Department of State Website is http://www.dos.state.ny.us
TAKE ME BACK TO THE www.merrellinstitute.com home page

We will support the activities of multiple National Home Inspection Firms, including , but not limited to: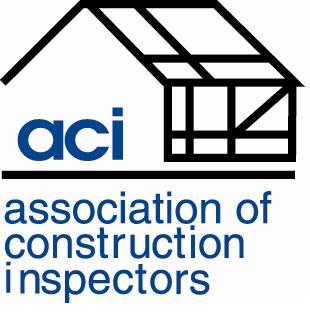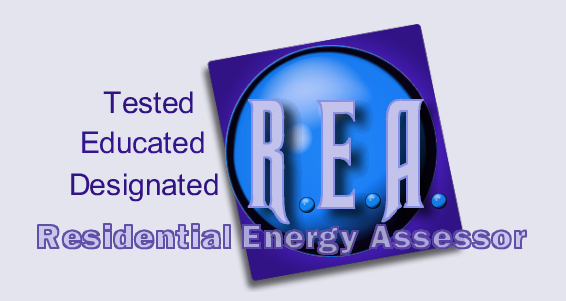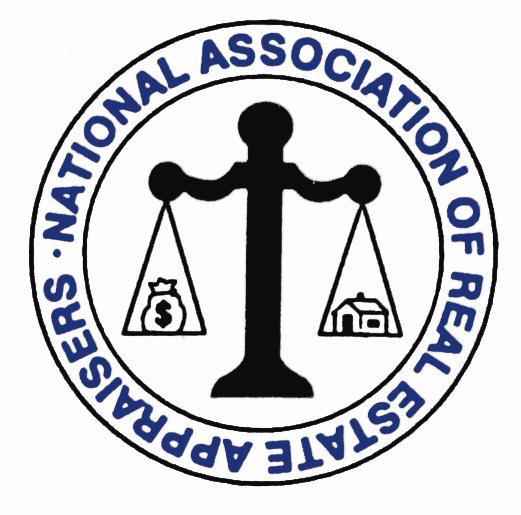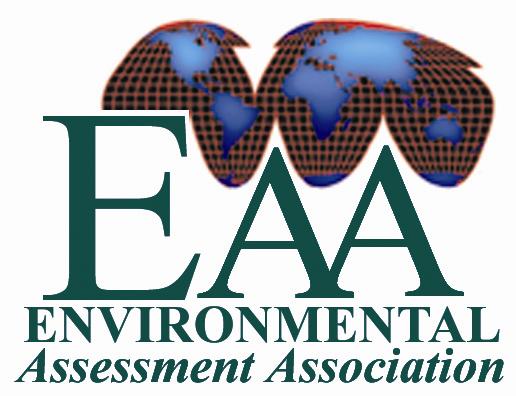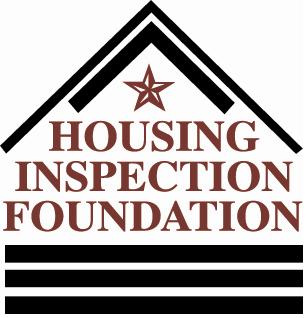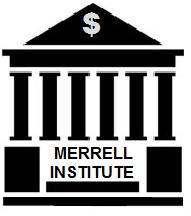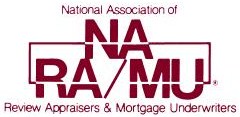 each organization listed above has their own web site, and the own guidelines. Click on the icon to go to their site. If the hyperlink is not working, you can contact them directly.
Educational Provider Approved by NYS, Dept. of State for Home Inspection Training
to be listed in our sites, please e-mail us at: bcm@doctor.com
PHOTOS OF MEETINGS IN THE PAST!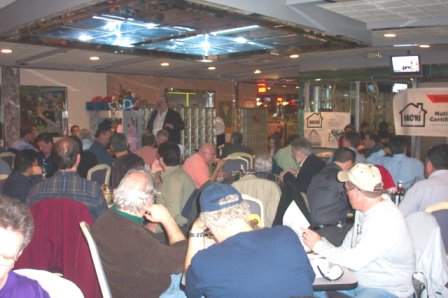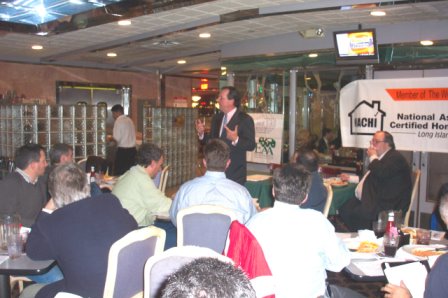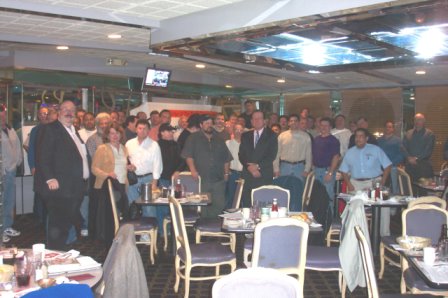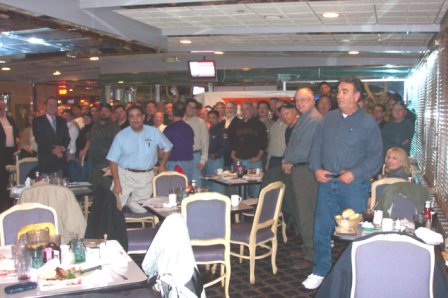 This Meeting was Coordinated by Bill C. Merrell, Ph.D. in Hauppauge, NY and hosted 85 attendees including speakers.- Joe Ferry, Esq. and NACHI Counsel discussed Insurance Issues. Len Ungar,CMI- LI Chapter President lead an Information Discussion about the role of Chapters and NACHI. The main topic was lead by Bill C. Merrell, Ph.D., in which Licensing for Inspectors in New York, how to legally qualify for a license as well as properly filling out the New State Applications. A Great Turn out and a great meeting! The food was great as well!
Take me back to www.merrellinstitute.com or www.merrelleducation.com