NYS Home Inspection Real Estate
Continuing Education Approved for 22.5 hours Sales/Brokers in NYS
Real Estate Continuing Education Course in NY State 22.5 Hours Credit-Attendance Required to receive CE Credit. This course is offered as an Introduction Course for those who Wish to Learn More About the Home Inspection Industry. We are offering the 140 hour LICENSING PROGRAM APPROVED by NY State, Dept. of State as well.. We will offer this program, which is approved for NYS Real Estate C/E Credit and taken by those who desired to learn more about this field. There is nothing that does not us to permit one program for Continuing Education and the new 140 hour program in Home Inspection. This policy conforms with State Guidelines whereas each Approval is deemed independent of each other. We believe that those who are not ready to commit to a 140 hour program, may elect to learn more about the field of Home Inspection and take this

program to see if the field of Inspection is truly for them. It is less costly, and if the student finds this career viable he or she may then desire to enter the License program, available at our school, approved by NY State. This program is approved for Continuing Education credit and your graduation from the course gives you the requisite requirement for continuing education in real estate in NY State. To benefit the students, we extend the class to show what a student can do to actually consider the field of Home Inspecting. If the student wishes to, he or she can also perform up to 3 home inspections which we will review for them to see how well they understand the essentials of the home inspection report. We make very clear this is a different course from the 140 hour Home Inspection Licensing program (which we are also approved in NY State to offer) This Introduction Course in Home Inspection is one which many students have found rewarding and informative. You may consider this course first, if you are not sure if a Career in Home Inspection is for you. If you know Home Inspection is the Career path for you, we recommend the 140 Hour program, approved by NY State.
Need the Complete 140 Home Inspection Licensing Program-Click Here Approved by NYS, Dept. of State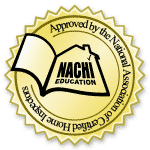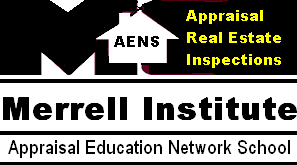 TM
Home Inspection Program- NYS Approved for Real Estate Continuing Education 22.5 Hours Granted Comprehensive Materials and Guides included to help you understand the role of the Home Inspector in New York State- Training and Support Provided in this program! Also great for FHA Appraisers and 203K HUD Pre-planners- Learn about all the tools of the Home Inspection Trade! This course is an Introduction to a new potential career. For those who are considering entering this field we recommend you continue with additional education. This includes the 140 Hour Approved Program in NY State to become Licensed as a Residential Home Inspector. We are approved to offer the comprehensive 140 hour program (100 Hours of Education and 40 Hours of Supervised Inspections) effective 12-14-05. No one can guarantee success in any career. This course will help you understand the role of a Home Inspector. It is also good for those in the field looking to brush up on terms for the proposed state test in 2006. Experienced Home Inspectors with 100 Inspections over the past 2 years will be required to take and pass the New NY State Home Inspector Exam. Those with 250 Home Inspections over the past 3 years will be exempt from The State Exam, as the law presently reads. This course will benefit the person considering this field as a career. We may call it an introductory step, but it will give you an understanding of this field of Home Inspection before you commit to the 140 Hour program. As a Home Inspector, you may perform many tasks which may be second nature to you, but knowing each term, each definition and how it is involved in the home itself if important to know...and certainly will be part of the soon-to-be announced state exam. We have been involved with the State regulations for several decades to date. This includes Marsha Spada, with over 2 decades of teaching and writing of manuals for the benefit of New Yorkers. Bill C. Merrell, Ph.D, school director/founder is also no stranger to this field. Starting in New York in the 70's as a Salesperson, then Broker, General Certified Appraiser and Home Inspector (Including Draw Inspections, Insurance Inspections and Final Inspections), not to mention working closely with lenders and being registered with the NYS Banking Department in the 80's as well. Dr. Merrell's experience has brought him to education, whereas due to a disability, he exclusively works in the education field, and consulting. NYS has approved Dr. Merrell to teach as an approved instructor ij this program (all Real Estate Licensing and Continuing Education Programs) and has approved Dr. Merrell as a Certified Home Inspection Instructor for the home Inspection Licensing Program. This course is for Real Estate continuing education and is not to be in lieu of the 140 hour program, for which there is a link below.
Click here to enroll in the Home Inspection RE Continuing Education Course New Dates To Be Scheduled
Back to www.merrellinstitute.com