Home Inspection Career Guide for New York State 631-563-7720
http://www.merrellinstitute.com/homeinspectioncareerguide.htm
How to Begin: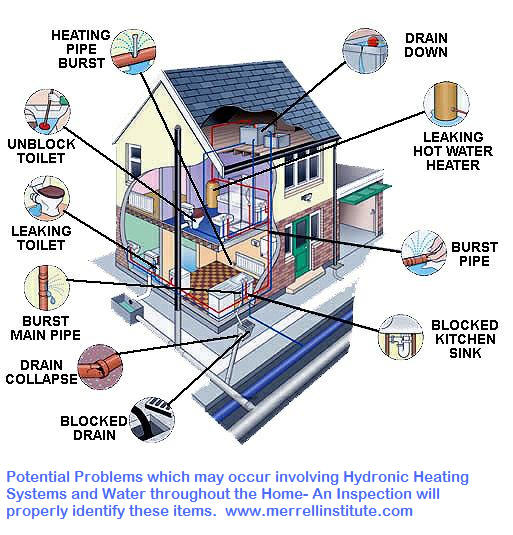 To begin your career in Home Inspection, NYS has created steps to enter this field as follows:
1. Attend 100 Hours of Approved Education, as determined by New York State (we are approved)
2. Complete 40 hours of field experience via Module 5 (we are approved and offer this) or with a Licensed Home Inspector
3. Sit for and pass the NYS Licensing Test (within 2-3 weeks you receive a pass slip which must be attached to your application)
4. Obtain a General Liability Insurance Policy with NYS listed as a second insured (as mandated by NYS law)
5. Fill out application, attach all documents: Let's recap- You need to attach the Certificates for Modules 1, 2, 3, 4, 5, The Binder for your General Liability Insurance Policy, The Pass Slip for your State Exam, the signed application, and remember to pay the $ 250 application fee
Within 2-3 weeks, provided you followed these steps, you will receive your license in the mail, allowing you to work as a Licensed Home Inspector in New York State.
Career Opportunities:
Once you become Licensed, you can work for a larger firm, as an Associate Home Inspector.
You can work for yourself by opening your own Home Inspection Firm. This allows you to work full time or part time as a Home Inspector
You can also buy a franchise to get help in marketing, filing and establishing a territory. This is purely optional, but good for some.
You should network with National Associations. That's why Merrell Institute Grads are offered a 1 year membership to NACHI (A $ 495 value) As a InterNACHI Member, you can network with fellow Home Inspectors in NYS and across the country
You should market yourself. As a Merrell Institute Graduate. You are listed in the Home Inspectors Yellowpages, to get your name out locally and Nationally. This is important for those moving across town and those moving across the country.
Income Potential:
Your income is determined by the number of assignment you are able to perform, with a lot of hard work and energy.
The average inspection fee for typical homes are $ 325 to $875, with the median of $ 450 locally.
As you market your inspection services, you will find that it takes work and energy to obtain inspection assignments.
The energy and effort you put forth in the process will directly effect your potential in this field.
OVERVIEW:
We wanted you to know what it takes to become a Licensed Home Inspector in New York State and what it takes to become successful in this field.
There are many articles on marketing which can help you, and we discuss many aspects in class. We also teach you the law, to make sure you do not violate NYS guidelines. We find that if you are NYS compliant, and work hard, a level of success occurs from your efforts. You will also find that you will, over time fine tune your marketing strategy for those areas that work over those which do not work. This is trial and error.
We hope this outline help. Some may find that it is too difficult to enter the field, since it does take effort, energy and work. Others will find this a worthy career path. The choice is up to you.
I personally and professionally recommend you market yourself as compared to advertise yourself. Marketing is a process to get your name out in the marketplace, so you are able to obtain referrals. More effort should yield greater results !
Much Luck and Success.
Bill C. Merrell, Ph.D.- School Director