ON LINE APPRAISER CONTINUING EDUCATION - New York State
http://merrellinstitute.fastclass.com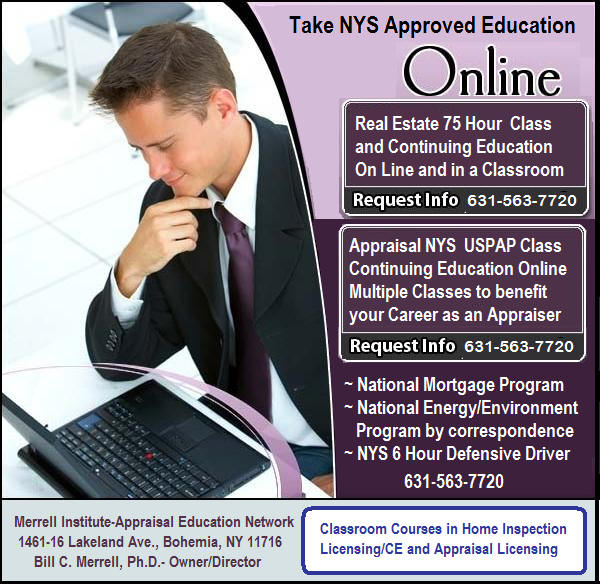 Over 28 Hours NYS On-Line Appraisal Continuing Education!
WE ARE NEW YORK STATE APPROVED FOR NEW YORK STATE APPRAISERS !
Our direct link is: http://merrellinstitute.fastclass.com
Certificates will only be issued when student meets all educational requirements, including content and course completion. We will issue certificates to verify completion of each course. Hondros College will notify the Appraisal Foundation of your successful completion of the 7 Hour USPAP Mandated Course. Our school will mail you each certificates as you complete each course. We will automatically send it to the address you have provided us with when you enrolled!
Questions about the classes? Call us at 631-563-7720. If we are not available, we will call you back promptly. Have a great day, and we hope you enjoy our approved on-line courses for NY State!
Technical Support for each course- including paying for the class on-line, log in support, screen issues, etc.
If you have technical support questions, Hondros Learning Student Services Associates are available to assist you during these times:
Monday-Friday, 9:00am - 7:00pm ET; Saturday 10:00am - 3:00pm ET; Closed Sunday
You may contact a Student Services Associate by calling Toll-Free: 1-866-455-3278
Bill Merrell is pleased to announce he is a Certified Distance Education Instructor, having completed the
required lessons, tests, essays, and completed both Final Exams with a cumulative score of 98%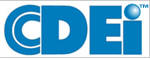 CDEITM is awarded exclusively by

www.idecc.org
---
TAKE ME BACK TO MERRELL INSTITUTE SCHOOL SITE
---
Questions, Call us. We will ask your name and address to make sure you receive our newest brochure if you wish to attend courses in class. go to our web site if you wish to take on-line classes.