<![if !vml]>

<![endif]><![if !vml]>

<![endif]><![if !vml]>

<![endif]><![if !vml]>

<![endif]><![if !vml]>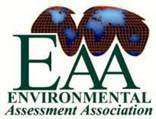 <![endif]>

Our Industrial Hygiene Course is an Inspection based program which explores inspection of
Residential, Commercial, Schools, Industrial and Mixed Used Properties in New York State.
This course is a WEBEX LIVE Interactive Class.
This Program is an Introduction to the process and inspection of items commonly related to
Industrial Hygiene which may pose a hazard to the occupants of the building, school,
hospital or home.
This course is APPROVED by the ENVIRONMENTAL ASSESSMENT ASSOCIATION,
The Merrell Institute Certificate Program and the Housing Inspection Foundation.
Call us at 631-563-7720 DATES AND TIMES: Call us at 631-563-7720
Each Evening is 6-10pm with 5 hours of Independent Study which will be discussed and
addressed in detail on the first evening of this program. We will also introduce you to other
licenses and designations you may which to pursue as part of your long term career.
September 29, 30, Oct. 1, 5th (5 hours Independent Study Oct. 2-3-4 )
October 6th- 6-9pm includes a review and final examination at 9pm.
Certificate & designated member of the Environmental Assessment Association as a
Certified Environmental Inspector (CEI Designation) Program Nationally Accredited by
the EAA & HIF. Cost: $ 950.00- reduced to $ 515.00 including a 1 year membership &
designation in the Environmental Assessment Association (a $275.00 Value) and NYS
Membership to the EAA, New York Chapter. No Refunds Permitted for this course.
Merrell Institute
1461-16 Lakeland Ave., Bohemia, NY 11716 631-563-7720
Name______________________________ Phone___________________________
Address_____________________________________________________________
Town_________________________ State_____________ Zip_________________
Credit Card____________________________________ Exp.______ 3 Digit______
Signed_____________________________________________ Date____________
www.merrellinstitute.com/ihbrochure.html

www.merrellinstitute.com/ihbrochure.html