www.BillCMerrell.com www.BillMerrell.com
5 DECADES OF HARD WORK TO ACHIEVE THESE RESULTS !
Bill C. Merrell, Ph.D., GRI, CDEI, CREA, CRA, RMU, CEI, CFI, CFeeA, CCI, RHI, CMI, CPM, NA-ED, NA-GA, CBC, IAQ2,
Bill Merrell has been issued with many Additional Designations, Certifications and Completion Certifications in addition to the one's listed herein. These have been earned over the past 4 decades,
and Bill C. Merrell is quite proud of his many accomplishments, and the many students who have succeeded as a result of Bill Merrell's Educational Program. It is estimated that Bill has been involved
with well over 20,000 registrations and/or graduates during the past 4 decades through the many schools listed below.
Bill in the 90's Bill in 2016 Bill in 2021
Dr. Bill C. Merrell, Founder and Director of the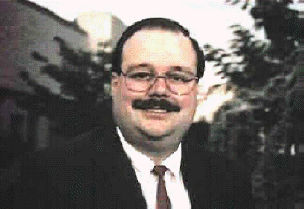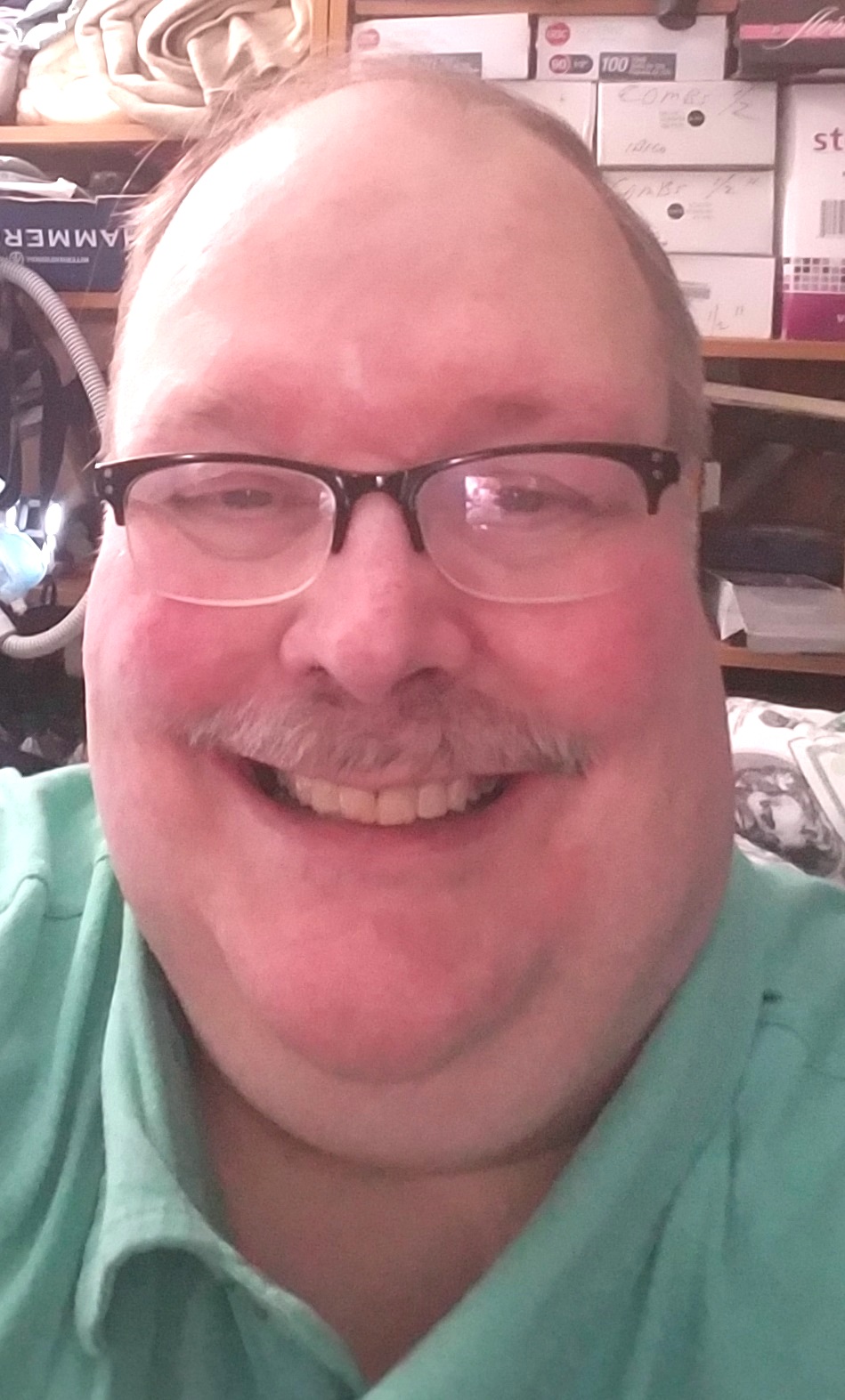 Merrell Institute, Director-Owner

Merrell Education Center, National Director

Appraisal Education Network School, Education Director/Coordinator

Center for Professional and Legal Studies, Director

Hauppauge Real Estate School, Director-to Present

North American Association Network, Director

New York Institute of Technology- Appraisal Licensing, Certification and Continuing Education Program in multiple Vocations for Adult Learners including RE Appraisal, Home Inspection, Finance, Economics and Para-Legal Programs in the Old Brookville Campus, New York City Campus and Central Islip Campus in New York 1985 to 2013 Adjunct Status

New York Institute of Technology.- Home Inspection Program Director to 2014

C.W. Post University- Appraisal Program Director- Developed the Real Estate Home Inspection Program- Left Post in 2016

L.I.U., C.W. Post University- Associate Professor for the Licensed Home Inspection Program and developed multiple Home Inspection Continuing Education Programs up through 2015

National Chair- Reform Party, 2017 to 2021, Executive Director, Reform Party 2010 to 2016

New York State Reform Party-Bill Merrell, NYS Chair

American Real Estate School 1983 to 1991- Developed the Appraisal Program for The American Real Estate School

Professor, NYS Dept. of Labor, Mold Assessment Certification Program.
We are pleased you are considering our school over the many schools throughout the region. Our past students are a cross section of the country with students from over 40 states and 12 different foreign countries, including:
2002 foreign exchange delegation from Turkey, Appraisal Review and Assessments taught by Bill Merrell

2007 Seminar for Chinese Delegation taught by Bill Merrell (Dr. Merrell received the Yellow Crane Plaque for his efforts from Chinese Delegates)

Owns the First school in New York State to offer approved Appraiser Continuing Education in New York State (we hold the 00001 approval!)

(2003) The only school in New York State to host the Appraisal Foundation's USPAP Instructor Certification Course, which USPAP instructors must successfully complete in order to be permitted to teach USPAP in New York and throughout the country.

Teaches more Appraiser Continuing Education Classes approved in NYS than any other school to date

Teaches more Home Inspection Continuing Education Courses approved in NYS than any other school to date

Teaching affiliation with New York Institute of Technology (N.Y.I.T.) between 1989 to 2003

Teaching affiliation with New York Institute of Technology (N.Y.I.T.) 2008 to 2015

Faculty at Adelphi University between 1996 to 2001

Faculty at Baruch College , Home Inspection Licensing Program Courses 2009-2010

Faculty at C.W. Post (LI University) in Home Inspection Continuing Education and Appraisal Licensing Programs 2009 to 2015

National Education Director: Housing Inspection Foundation (2005 to Present)

National Education Director: Association of Construction Inspectors (2005 to Present)

National Education Director: National Association of Real Estate Appraisers (2005 to Present)

National Education Director: National Association of Review Appraisers and Mortgage Underwriters (2005 to Present)

National Education Director: International Real Estate Institute (2005 to Present)

National Education Director: Environmental Assessment Association (2005 to Present)
Dr. Merrell has worked as a Property Manager-Owner since 1991 on multiple properties (Single Family, Multi-Family, Townhomes, Condominiums), and was elected for a 6 year period as President and Board Manager for a 287 Unit complex in Suffolk County. He was personally involved in a 3 million dollar renovation project in this NYS Complex, including, windows, walls, mansard, siding, walkways, traffic stops, pool, pool house renovation, office renovation, signage and sewage treatment plant renovation. This was done as a volunteer for the community in the 1990's. Bill Merrell was elected President of a Condominium in Vermont in 2009 at Dover Green Condominium, allowing him to be involved even though due to his disability, he is not present often. Bill has been re-elected President multiple times2009-2014.
Dr. Merrell brings 4 decades of experience in the fields of Education, Real Estate, Appraisal, Property Management and Home Inspecting . Under Dr. Merrell's direction, we are both proud and happy to be able to offer a diverse and well rounded educational program for those students who truly want to learn and succeed in the the twenty first century. We are now the largest independent NYS, Dept. of State Approved Educational Provider on Long Island, based upon registrations, programs approved and graduates. Bill still teaches. He has, however curtailed his teaching after his accident in which his ankle/foot was injured in 2009.
Dr. Merrell has developed more real estate, appraisal, home inspection and continuing education courses in New York State than any other educator. Dr. Merrell also is proud to write articles for various news media and internet media sites. His experience includes Real Estate, Home Inspection, Appraisal, Finance and Property Management. Dr. Merrell is qualified in multiple state and federal jurisdictions as an expert witness, and is the author of multiple educational manuals, used in conjunction with licensed school programs. In addition to directing a school, teaching and mentoring, Bill owns investments, has invested in various businesses in NYS, managed hundreds of properties and was Vice President for a Financial Institution in the 1980's, acquired by State Wide Capital a NYS Mortgage Banking Organization (1985 to 1990) Dr. Merrell's educational background and experience qualifications were the reason for he appointment to State Wide Capital.
Bill C. Merrell: Author, Educator, Speaker, Manager, Qualified Expert Witness, and most important...Husband and Father. Most of his accomplishments are as a result of by desire to make the world a better place for my wife and daughter. They are his inspiration and motivation.
Bill C. Merrell's list of Schools, Colleges and Universities include (but are not limited to) Long Island University, CW Post, Hofstra University, Adelphi University, New York Institute of Technology, SUNY @ Stony Brook, Ithaca College, Western States University, FNMA Foundation, The Realtor Institute, Certainteed Career Development Programs, Trump University and NAREA. These programs, classes, seminars and degree programs spanned throughout 4 decades and were very viable education towards his educational career path. He has Guest lectured at Hofstra University, Adjunct at New York Institute of Technology, n Adjunct at CW Post/LI University, Management Bachelor Degree program at Gibbs School and various Educational Providers in the 1980's until he undertook the responsibility of opening his own Educational Organization.
In conjunction with Dr. Merrell's many activities, his background as also included Residential Inspections, Residential and Commercial Draw Inspections and REO inspecting for Lenders. This is one of many reasons why Dr. Merrell was the first school in Down State NY approved for Home Inspector Licensing and Continuing Education in NY State. The last decade plus, Dr. Merrell has written, developed and worked in the field of education. These include Environmental courses as early as 1992 with the EAA, and Home Inspection Courses approved for Continuing Education Credit in the 90's, still offered to date. Bill's affiliation includes NACHI, EAA, HIF, NAREA, IREA, NARAMU, IAC2, ACI. Dr. Merrell is an electronic test proctor for BPI for the certifications testing to complete their BPI certification.
Bill Merrell believes the true reason for our success is our no nonsense approach. Quoted, Dr. Merrell has stated,"...we say it like it is, not like people may hope it to be. Our facilities and our faculty are our school. We offer new classrooms, corporate styled, highly qualified educators and a great educational program. That sums it up. I'd like to see a school attempt to outperform us. It would give us the drive to do even more. We are usually working at 110%. We have made our Home Inspection the largest independent program on Long island and we are continuing to work towards the success of our traditional and on-line real estate programs. To that end, we are always working towards the betterment of our career licensing programs to benefit our students".
Bill C. Merrell, Ph.D., GRI, CDEI, CREA, CRA, RMU, CEI, CFI, CFeeA, CCI, RHI, CMI, CPM, NA-ED, NA-GA, CBC, IAQ2,
GRI- GRADUATE REALTOR INSTITUTE, New York State Association of Realtors (National Association of Realtors)

CDEI- CERTIFIED DISTANCE EDUCATION INSTRUCTOR- IDECC/ARELLO- Nationally Designated Agency

CREA- CERTIFIED R.E. APPRAISER, National Association of Real Estate Appraisers (NAREA)

CRA- CERTIFIED RESIDENTIAL APPRAISER, National Association of Review Appraisers/Mortgage Underwriters (NARAMU)

RMU- REGISTERED MORTGAGE UNDERWRITER, National Assoc. of Review Appraisers/Mortgage Underwriters (NARAMU)

CEI- CERTIFIED ENVIRONMENTAL INSPECTOR, Environmental Assessment Association (EAA)

CFI- CERTIFIED FEE INSPECTOR, North American Association Network ~ National Professional Association (NPA)

CFeeA- CERTIFIED FEE APPRAISER, North American Association Network ~ National Professional Association (NPA)

CCI- CERTIFIED CONSTRUCTION INSPECTOR, Association of Construction Inspectors (ACI)

RHI- RESIDENTIAL HOME INSPECTOR, Housing Inspection Foundation (HIF)

CMI- CERTIFIED MASTER INSPECTOR, National Assoc, of Certified Home Inspectors (NACHI/ InterNACHI)

CPM- CERTIFIED PROPERTY MANAGER, International Real Estate Institute (IREI)

NA-ED- NETWORK APPRAISER-EDUCATOR, New York State Appraisal Network (NYSAN)

NA-S- NETWORK APPRAISER-SENIOR MEMBER AND CHIEF REVIEWER, New York State Appraisal Network (NYSAN)

IAC2-Indoor Air Quality Certified Designation- InterNACHI-IAQ2

CBC- CERTIFIED BUSINESS CONSULTANT, North American Association Network

NYS Certified Business Instruction, Merrell Institute

NYS Licensed Real Estate Broker, New York State, Dept. of State, Division of Licensing Services

NYS Licensed Real Estate Instructor for Sales, Brokerage and Continuing Education Classes (New York State)

NYS Certified General Appraiser, Residential, Commercial, Industrial, Detailed Review Appraising

Licensed Appraiser Instructor, Residential/Commercial/Review and Continuing Education Programs in NY, NJ & Ct

Licensed Real Estate and Appraisal On-Line Instructor, IDECC Certified by ARELLO and IDECC-Nationally Accredited

Licensed Home Inspection Instructor, Licensing and Continuing Programs NYS, Dept. of State

Accredited Appraisal Reviewer, Appraisal Management Company Assignments, NYSAN

Certified Paralegal Instruction and Consulting- Merrell Institute

Certified Appraisal Instruction- Merrell Institute and New York Institute of Technology (Licensing and Continuing Education)

Certified Home Inspection Instruction, Merrell Institute and LIU/CW Post Campus (Licensing and Continuing Education)

Certified Home Inspection Instruction, CUNY BARUCH COLLEGE 2008-2009 (Licensing)

Certified Mold Sampling Inspector and Educator, Merrell Institute for ProLab and EMSL

Certified Professor, with NYS Dept. of Labor for Mold Assessment Licensing Program in NYS.

Certified Radon Sampling Inspector and Instructor
<![if !vml]>

<![endif]>