Mt Snow Condos for Rent
At Dover Green Community
Rentals in Building 1 and 4
"Short and Long term Rentals ~ Spacious ~ Tranquil ~ ON THE MOUNTAIN"
www.dovergreencondominium.com www.mtsnowvacation.com
(MT. SNOW ~ WEST DOVER, VT)
~ Dover Green Loop, West Dover, Mt. Snow, VT ~
OFF RTE. 100 DOVER/ WEST DOVER, VERMONT- On The MOOVER Route to the Lifts ! We are ON THE MOUNTAIN !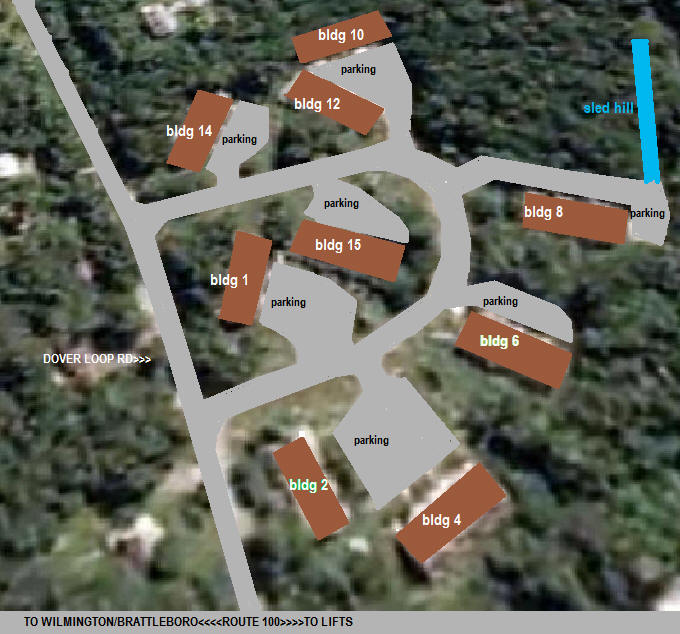 OWNER OCCUPIED & RENTAL COMMUNITY
REASONABLE RENTAL PRICING
To check pricing, go to:
NO PETS PERMITTED IN OUR RENTALS
NATURE TRAILS SURROUNDING OUR COMMUNITY
PARK LIKE GROUNDS-BEAUTIFUL & SPACIOUS
SHORT RIDE TO LIFTS & SNOW BOARDING ON MT. SNOW
SNOW MOBILE RENTALS AT MT. SNOW
CLOSE DRIVE TO HORSEBACK RIDING,
18 HOLE GOLF COURSE AND SLEDDING
---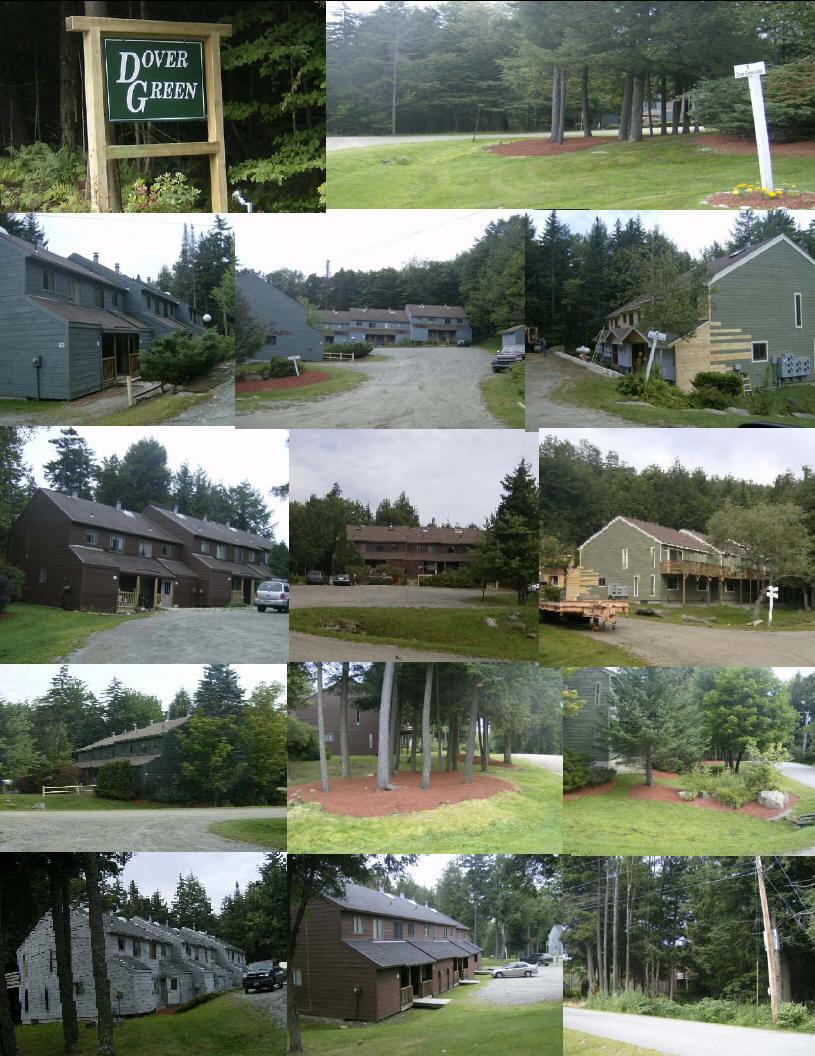 We are pleased by the improvements we have seen. We have clean, rustic, natural homes for rent. Individual Buildings have making major improvements to benefit the community. Gardening and natural areas have improved annually. Homeowners and tenants alike, (short term and long term) are benefitting from these improvements.
DOVER GREEN LONG TERM, SHORT TERM, AND SEASONAL RENTALS
Address Contact Phone Terms/Rental Price Comments
RENTALS: SHORT TERM, LONG TERM, SEASONAL: Mt. Snow/Dover Green, West Dover, VT 3 Bedrooms, 2 Baths, Living Room, Kitchen, 2nd Story Deck, Fireplace, Rent by the Week, Weekend, or by the Month. Call Bill or Lisa Merrell at 631-563-7720- check out added photos - www.mtsnowvermontcondo.com www.mtsnowvacation.com Close to home, and a vacation away !
Local Professionals to benefit your Visit and Experience at Mt. Snow
W & B MAINTENANCE, Richard Werner Pager # 742-7731; Cell Phone: 380-7731, R.H.J. & M Corp., P.O. 18, East Dover, VT 05341
E-Mail: rwerner@sover.net Web: www.wandbmaintenance.com Office Phone: 348-7731
Catamount Carpet Cleaning Office: 802-464-3839 ~ 802-297-3419 ~ 802-254-8466 "100% money back guarantee!"
Our service area extends from the east in Brattleboro, Vermont to Manchester, Vermont in the west and from Peru and Londonderry in Vermont, south Stamford, Readsboro and Whitingham.
E-Mail: catcarpt@together.net Web: www.catamountcarpet.com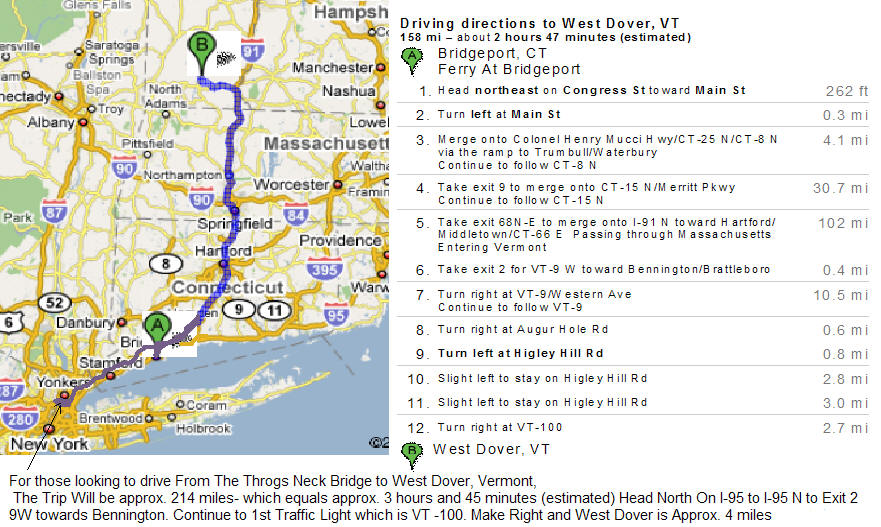 ---
Restaurants/Dining Experiences while at Mt. Snow: 802 Area Code unless specified
Inn at Sawmill Farm 802-464-1130, which holds a Wine Spectator Grand Award
The White House 464-2135 is the choice for Sunday brunch
The Roadhouse 464-5017 serves steak, chicken, ribs, swordfish and trout.
Dot's of Dover 464-6476 in the Mountain Park Plaza
Dot's Restaurant, on Rte. 9 in Wilmington 464-7284
The Vermont House 464-9360 Wilmington's main street, serves good food and is one of the locals' favorites.
The Maple Leaf Brewery 464-9900 also on Main Street in Wilmington, brews 16 types of beer on-site and serves pub fare.
TC's Family Restaurant 464-9316 has inexpensive family fare
For groceries, head to Shaw's on Rte. 9 in Wilmington, east of Rte. 100.
---
This web site is maintained by Merrell Web www.merrellweb.com
operated by: www.merrellinstitute.com