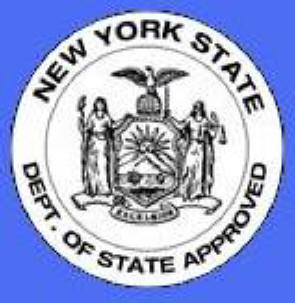 Bill C. Merrell, Ph.D.-School Administrator, 631-563-7720
As cheap as $ 149.00 includes Final (all 75 hours on line with exam at our school!!!)
"REAL ESTATE ON-LINE 75 HOUR SALESPERSON PROGRAM"
Become a Salesperson in N.Y.S.- In Several Easy Steps as follows:
Step 1: Sign Up for the 75 Hour Salespersons Course- Approved by New York State. You can sign up ASAP. Right here. Before you sign up, read all the steps so you understand the entire process. After that, you can log in by using this link each and every time.

LINK IS: http://merrellinstitute.theceshop.com Call us at 631-563-7720 for a discount code, to save more money.

https://www.careerwebschool.com/appraisal/new-york/new-license?partner=Merrell

or use this link and your cost is $ 149.00

Now that you know the link, before you sign up, there is the steps needed to become a Salesperson in New York State.

The First Step is to take the 75 hour class and pass the final exam. We offer the class on-line so you determine how fast or slow you wish to complete the 75 hour salespersons course.

The Second Step is to pass the Final exam. You can take it at multiple locations including at our school location. We can make any appointment you need to take the final examination.

The Third Step is to take the N.Y.S. Licensing Examination. The closest location is the State Office Building in Hauppauge. It is administered by the N.Y. State, Department of State. You must make an appointment. Here are the details. https://www.dos.ny.gov/licensing/realestate/re_salesexams.html

The Forth Step is to find a Real Estate Brokerage Firm you wish to work for. You can check multiple firms and find the firm that best meets your requirements. Full-time, part-time, weekends, days, nights, etc. You and the broker are working as a team, and the Real Estate Brokers job is to train you and help you to generate an income as a Licensed Salesperson in NYS.

With the Real Estate Brokers Assistance, Fill out the application to become Licensed. You can mail it is or do it on-line. Here are the two ways you can become Licensed.

Mail it in: https://www.dos.ny.gov/forms/licensing/0022-a.pdf -or-

Do It On Line with the Broker: https://www.dos.ny.gov/licensing/eaccessny_faq.html

The cost is $ 50.00 and your license is valid for 2 years. In order to renew you must take continuing education, which we offer. 22.5 hours of approved salesperson continuing education. The cost is between $ 90-$175 depending on the course or courses you select. You can take them on-line or in a school/classroom environment.

Before you enroll in the 75 hour online course, call us at 631-563-7720 and we will give you a discount code to make the course less expensive. Without discounts, the course fee is $ 325.00. WITH DISCOUNTS, WE CAN SAVE YOU UP TO $ 75.00. DEPENDING ON THE DISCOUNT AVAILABLE TO YOU THE DAY YOU SIGN UP. CALL US AT 631-563-7720 FOR YOURS SALESPERSON DISCOUNT CODE.
That's all it takes to become a Real Estate Salesperson in NYS. Once you have gained your experience in the field, you may decide to become a Licensed Real Estate Broker. To become a broker you must have sufficient experience as set forth by NYS (their number is 518-474-4429), take the Real Estate Brokers Course, Pass the Brokers Test and Apply for your Brokers license in NYS.
We hope this helps you follow the steps to become a Licensed Real Estate Salesperson in NYS. Call us for the discount code when you are ready to take the on-line 75 hour class.
Take me back to: http://www.merrellinstitute.com
http://merrellinstitute.theceshop.com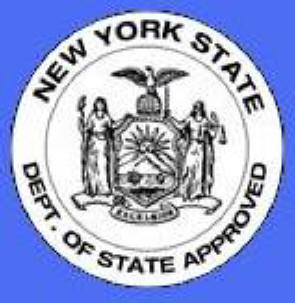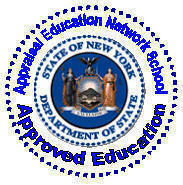 Bill C. Merrell, Ph.D.-School Administrator
631-563-7720
"REAL ESTATE ON-LINE PROGRAMS"
TAKE ANY OF OUR ONLINE CLASSES- CLICK ON A LINK BELOW !
------------------------------------------------------------------------------------------------------------------------------------------------------------------------------
On-Line Licensing Sales and Brokerage for Realtors
On-Line Continuing Education for Realtors
We are approved in 13 States Nationwide for Licensing and All 50 states for Continuing Education.
Including New York State, California, District of Columbia, Florida, Georgia, Maryland, Michigan, Minnesota, Montana, New York, Pennsylvania, Tennessee, Texas, Virginia
http://merrellinstitute.theceshop.com
Real Estate Continuing Education On-line Program Nationally:
Alabama, Alaska, Arizona, California, Colorado, Connecticut, Delaware, District of Columbia, Florida, Georgia, Hawaii, Idaho, Illinois, Indiana, Iowa, Kansas, Kentucky, Louisiana, Maine, Maryland, Massachusetts, Michigan, Minnesota, Mississippi, Missouri, Montana, Nebraska, Nevada, New Hampshire, New Jersey, Mew Mexico, New York, North Carolina, North Dakota, Ohio, Oklahoma, Oregon, Pennsylvania, Rhode Island, South Carolina, South Dakota, Tennessee, Texas, Utah, Vermont, Virginia, Washington, West Virginia, Wisconsin, Wyoming
http://merrellinstitute.theceshop.com
WE ARE WORKING WITH THE CE SHOP TO OFFER YOU SIGNIFICANT DISCOUNTS !
Call 631-563-7720 to Call Us And Get A Discount Code For The Day You Sign Up !
TAKE A CLASS APPROVED THROUGHOUT THE COUNTRY- CHECK US OUT TODAY!
Take me back to: http://www.merrellinstitute.com